Getting your hands dirty is perhaps far more important than keeping a clean conscious
The Inspired Money Team have been financial supporters of the Team @FoodRescue and the amazing work they do in distributing fresh "rescued" food to 76 agencies in metro WA who in turn feed in excess of 11,500 per week.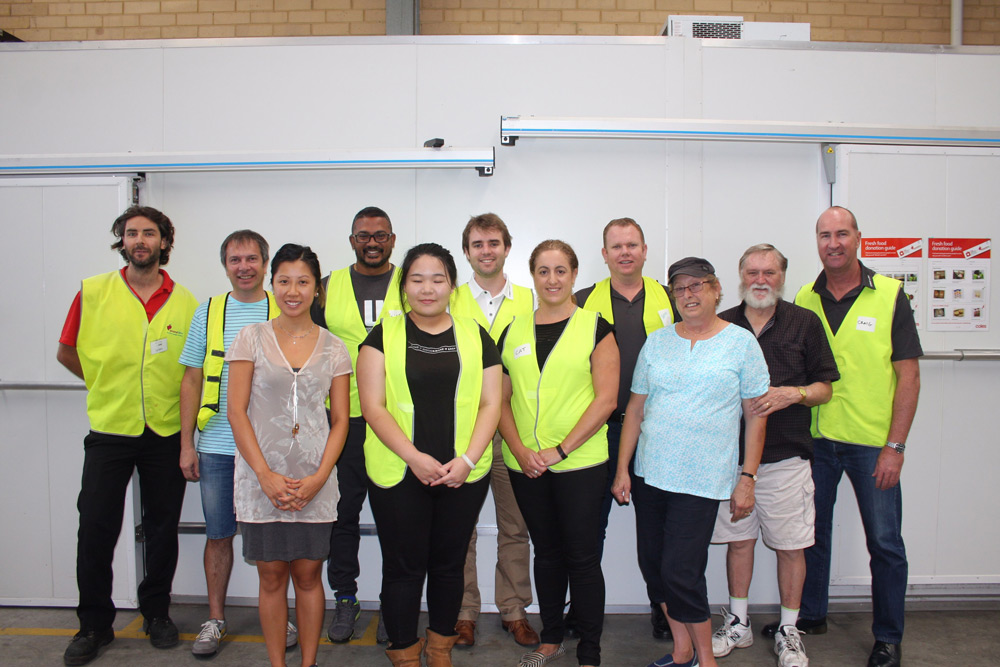 At a closer look the numbers look even more impressive with in excess of 45,000 kgs of food rescued per month which then
produces 180,000 meals for those in need. A deeper look shows us that all this is being achieved with a mere (but very committed) 2 full time staff and 4 casual drivers….oh and a small team of devoted volunteers.
It never ceases to amaze me with what can be achieved when everyone is committed to the Vision Mission & Values of an organisation so when the opportunity to "get our hands dirty" presented itself the team at @InspiredMoney jumped on board.
The 7 of us joined Wednesday's regular volunteers, Rebecca, May, Treasure and Keith who were ably being led by Lyndon (Team Leader) in unpacking in excess of 1300 kgs of food or the equivalent of 4 pallets (they usually sort 2-3 on a Wed) – we then rescued 1250 kgs of food which was then repacked for distribution to the various agencies scheduled for that day.
All that before 10.30 am.
After a brief morning tea and presentation by Julie Broad (Manager) we went about cleaning the warehouse located in Belmont, sweeping and mopping the floor space and cool rooms – emptying the rubbish and cleaning the only van that was on site, inside and out.
As I journaled last night I began reflecting on the days work and felt humbled at the thought that because of the impact we were able to make yesterday it meant that a few more people were able to get access to fresh food…
To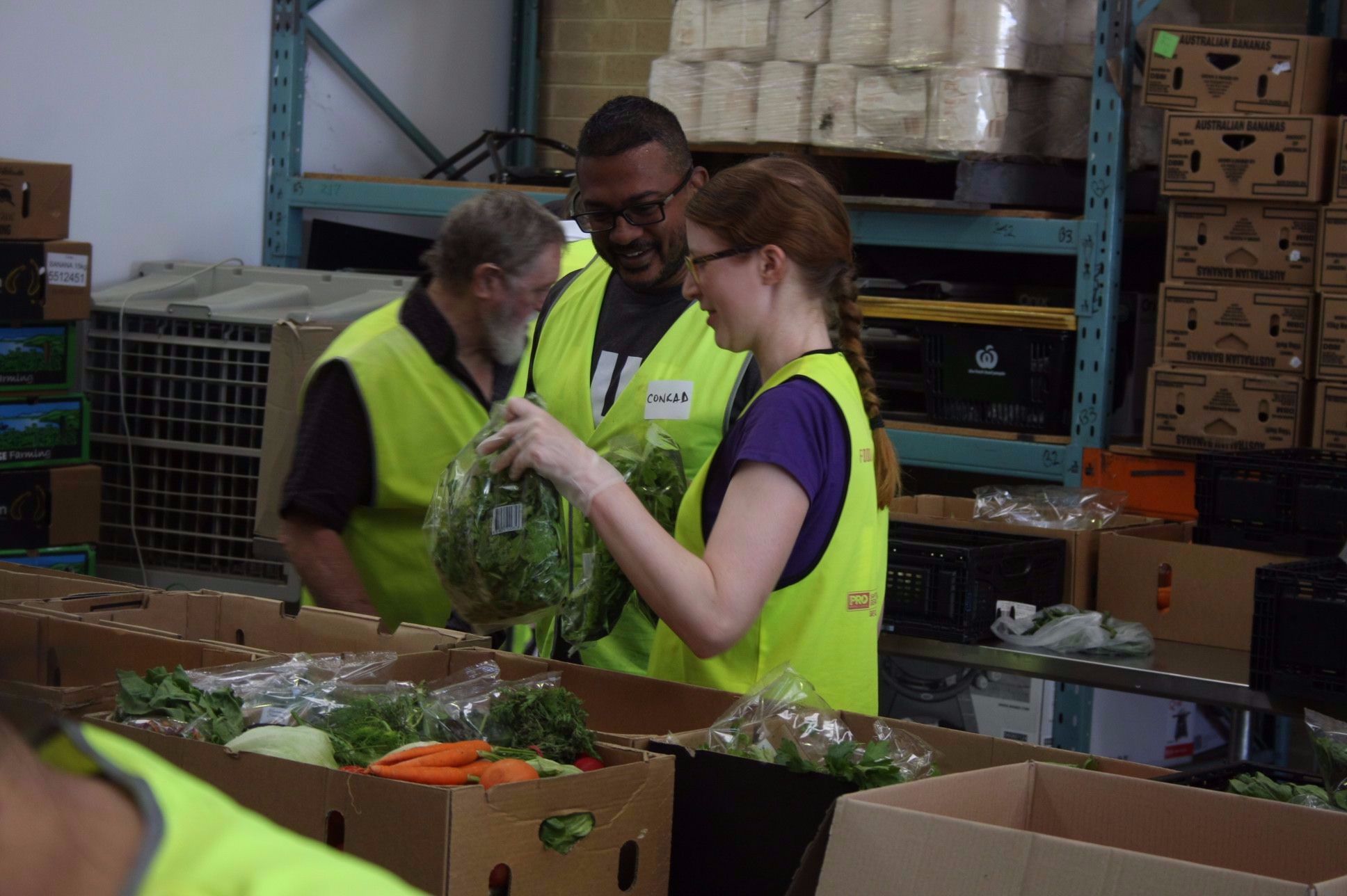 o many times corporates, big and small – as well as individuals are all guilty of writing out the cheque in order to meet their social responsibility – some are even guilty of "just" chasing the tax deduction…to those I say – please go out and align yourselves completely with an organisation that lives and breathes your own values, and don't shy away from getting your hands dirty…the reward is so much deeper.
For those of you looking for a great charity making a MASSIVE impact to assist please contact Julie on 08 9277 8851 or email Julie.broad@unitingcarewest.org.au